It's time to level up your meetings
In the switch to digital work, meetings seem worse than ever. Calendars blocked from morning till night, staring at little boxes all day long…surely we can do better than this?
Leading Meetings in the Digital Age brings you up to speed for how to rebuild meetings instead of just transitioning them to digital platforms.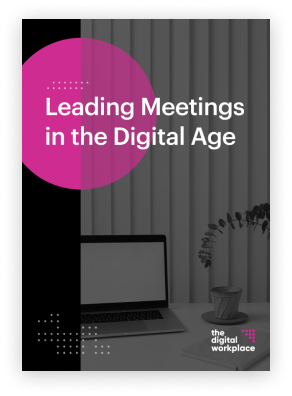 You'll learn:

What you should hire a meeting to do
How to create digital meeting etiquette
How to prepare for a digital meeting
Facilitating tips for virtual meetings
New tools to take you to the next level